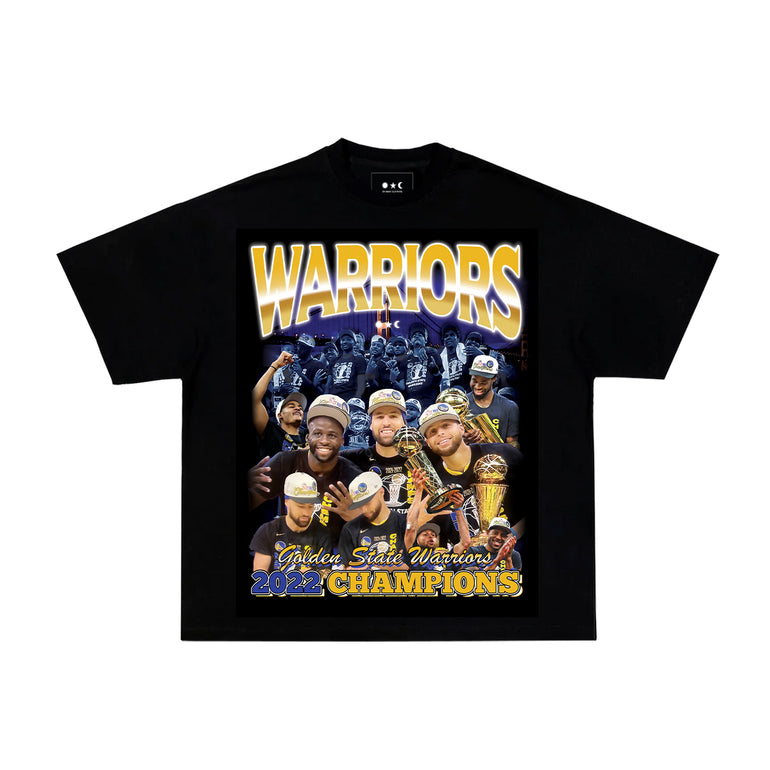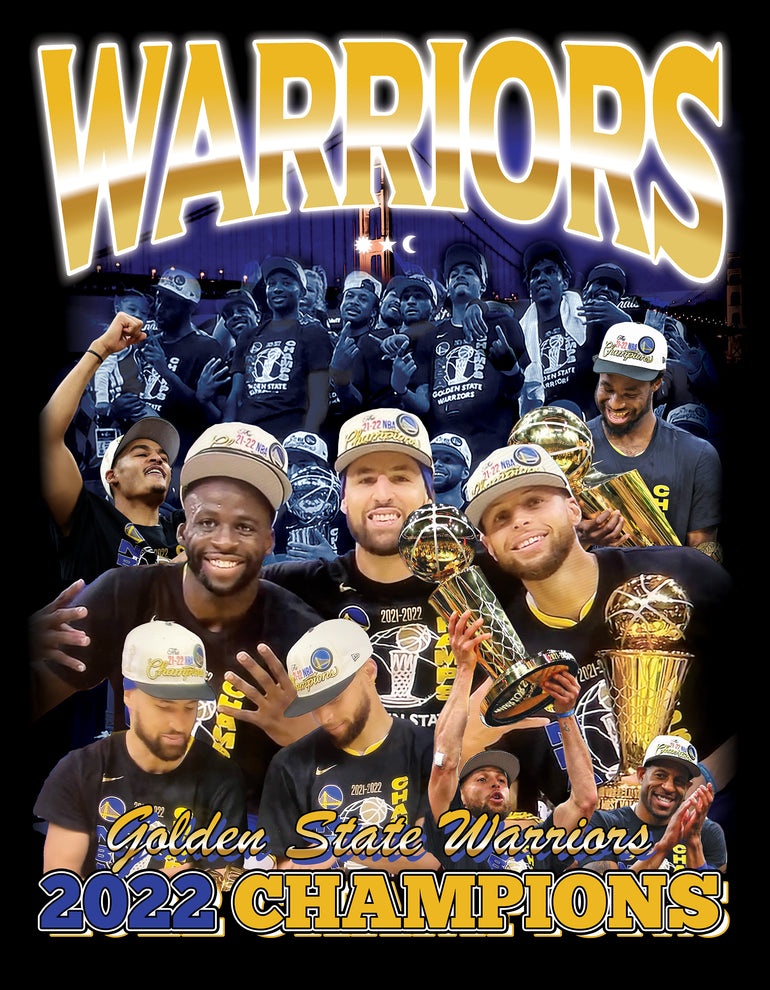 In the famous words of 4X NBA CHAMPION Stephen Curry, "RING ME!!! RING ME!!!!"  
💍 💍 💍 💍
This awe inspiring performance by the Golden State Warriors led me to stay up and design this tee--finishing this design serendipitously at 4:44am for our 4 RING, 4X NBA CHAMPIONS. 
Inspired by and featuring: 43pt Game 4 Steph "THE UNDISPUTED FINALS MVP" Curry, Game 6 Klay "STRENGTH IN NUMBERS" Thompson, Draymond "I KEPT ALL THE RECEIPTS" Green, Andre "THE OG" Igoudala, Andrew "DOES IT ALL" Wiggins, Jordan "WITH 0.1 LEFT" Poole Party, Gary "STICKY FINGERS" Payton II, Kevon "21 POINTS 12 REBOUNDS ENOUGH SAID" Looney, and more.
100% Premium Heavyweight 8.2oz Cotton
Full Color Print made in LA
Boxy, True to Size Fit
This is item is True to Fit. We recommend ordering a size up if you prefer an oversized fit.
Warriors 2022 Championship Tee
$ 80.00
Regular price
$ 120.00